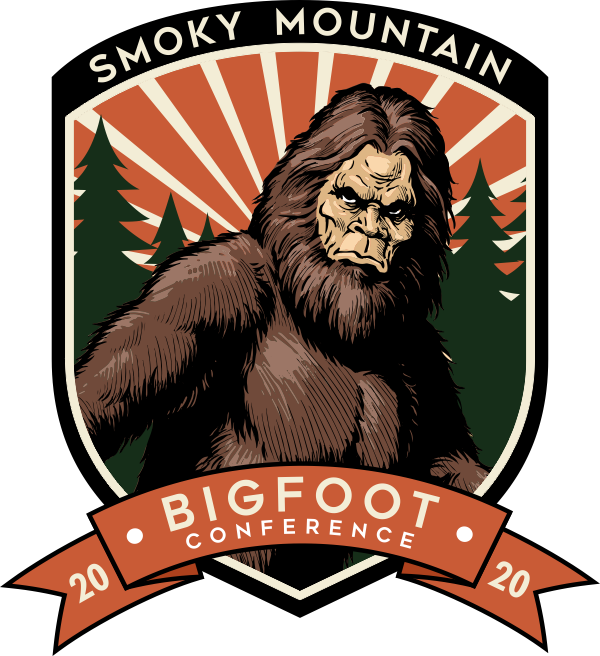 As the world struggles to find a new normal, people are beginning to poke their heads out of their COVID hideouts. Slowly but surely, some are even braving the world to attend concerts, conventions, and other large gatherings. If you're one of those brave souls, you may want to seriously consider attending the second annual Smoky Mountain Bigfoot Conference in Gatlinburg, Tennessee on July 25, 2020. The conference promoters claim that the event will be bigger and better this year. Tickets sold out very quickly last year and the conference received rave reviews.

Everyone from skeptics to Bigfoot enthusiasts will mingle and discuss their viewpoints and evidence. The star attraction though is the exceptional panel. Guest speakers include Bobo" Fay of Finding Bigfoot Fame, Lyle Blackburn, cryptozoologist and author, Amy Bue, Project Zoobook and Olympic Project, Adam Davies, cryptozoologist, explorer, and adventurer, Ken Gerhard, cryptozoologist and field investigator, and the famous cryptozoologists, the Ohio Night Stalkers.

Even though times have changed, the promoters expect a huge turnout this year. They have extended the physical space for the conference so as not to exceed 50% capacity. The conference is open to the public, but advance tickets are required. They range from $25.00 to $50.00 for VIP access. Those lucky VIPs will get the best seating, attend a VIP dinner, and go on a VIP hike in hopes of spotting our elusive cousin. The doors to the main conference open at 9:00 am and close at 6:00 pm.

If you have your own Bigfoot story, you can fill out a form on their website to tell about your cryptid encounter. You just may be selected to recount your tale during the two hour personal encounters section.
If you're interested, check out the link below. Just please remember to seriously consider wearing a good face mask and maintaining social distancing. We'd love to have you around to attend the conference next year too.